Author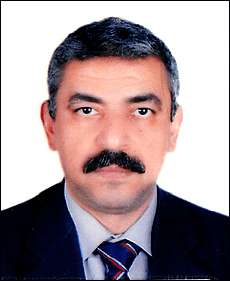 With a legacy of 25 years as a Consultant Hematologist/Medical Oncologist in Ireland and the UK, Dr. Moustafa Abdou (M.B, B.Ch; M.Sc; MRCP; ASCO, ESMO, and SOHO Member) has passionately championed patient care in the realm of blood disorders. Now, he brings this wealth of experience to the digital forefront with AskHematologist.com, a virtual haven for individuals seeking profound insights into the intricacies of hematologic conditions.
AskHematologist.com stands as a comprehensive resource covering a myriad of topics, including but not limited to anemias such as iron deficiency anemia, B12 and folate deficiency anemia, hemolytic anemias, leukemias, lymphomas, plasma cell dyscrasias (e.g., multiple myeloma), chemotherapy, CD markers, myeloproliferative disorders, myelodysplastic syndromes, bone marrow examination, stem cell transplantation, blood cell morphology, infections, blood clots, bleeding disorders, autoimmune diseases, sickle cell disease, thalassemia, and various other blood disorders. Each meticulously crafted post not only delves into the nuances of diagnosis and treatment but also draws from reputable references provided by renowned organizations and websites in the fields of hematology and oncology.
At the heart of AskHematologist.com lies not only a wealth of information but also a unique opportunity for direct engagement. Dr. Abdou, passionate about fostering understanding, offers free consultations to website visitors with queries regarding any of the topics covered. This personalized touch elevates AskHematologist.com from a mere resource to a dynamic platform where users can interact directly with a seasoned professional.
Geared towards the general public, nurses, medical students, and junior doctors, the site is a testament to Dr. Abdou's commitment to accessibility and individualized support. Explore the world of blood disorders through the lens of a seasoned professional—Dr. Moustafa Abdou—where medical expertise meets digital accessibility and inquiries are met with personalized attention.
At the core of AskHematologist.com is a commitment to demystifying the complexities surrounding blood disorders. Dr. Abdou's dedication shines through each topic, ensuring that visitors, whether healthcare professionals or the general public, navigate a sea of knowledge with clarity and confidence.
Dr. Moustafa Abdou has not only dedicated his career to patient care but has also significantly contributed to the academic sphere with several publications. His work has graced the pages of esteemed journals, including ScienceDirect, Medical Independent and Update Oncology and Haematology clinical journals. These publications delve into a spectrum of topics, ranging from Splenic Dysfunction, Multiple Myeloma, Chronic Lymphocytic Leukemia, Amyloidosis to Systemic Mastocytosis.
Explore the extensive realm of hematology and oncology guided by the expertise of Dr. Moustafa Abdou. Unravel the mysteries of blood disorders through an expansive lens, backed by references from esteemed organizations, and embark on a journey of understanding and empowerment.
Follow AskHematologist.com on Pinterest and Tumblr.